When Back To School Means Back To The Doctor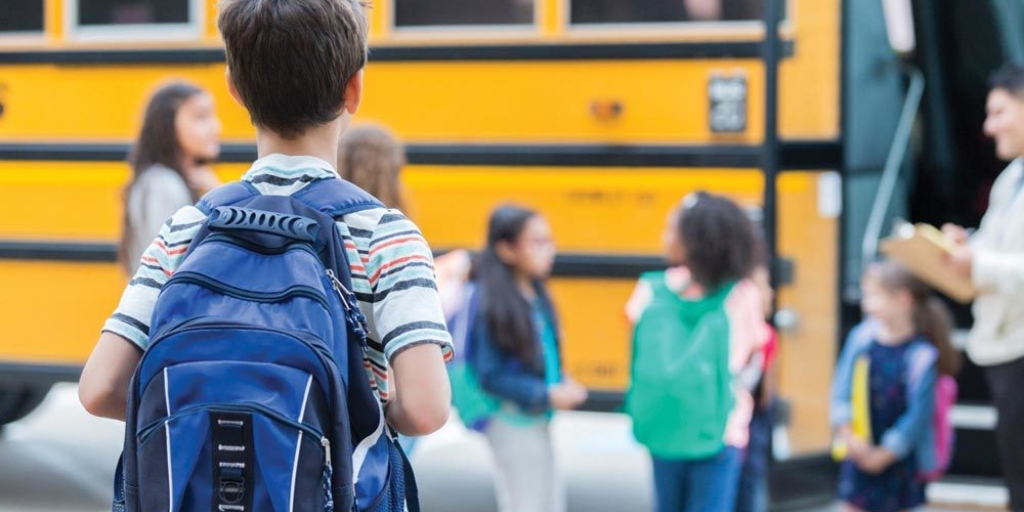 The end of the summer brings a lot of changes, notably that it's time for the kids to head back to school. You might be taking your children to the doctor to get a physical or an annual wellness exam prior to returning to the classroom, but having a kid back in school may also mean some unwanted visits to the doctor as well.
What Should I Be Concerned About?
---
Anytime you get a large group of kids together, especially younger ones who may not have the most thorough hygiene practices, you can come to expect a certain number of contagious illnesses to be introduced to your child. These include the common cold, flu, pink eye, strep throat, a stomach bug, or lice. These diseases tend to spread rapidly through groups, as they're often spread by sneezing or coughing, through touch, or sharing toys or school materials with other children. Unfortunately, this also means they can spread quickly through a family.
Can I Prevent These Illnesses?
---
Simply, and unfortunately, the answer is no. There are no complete safeguards against coming into contact with and developing these common illnesses. There are, however, some simple safeguards you can take against some of the illnesses.
The Centers For Disease Control recommend an annual flu shot to best safeguard you from both contracting and spreading the flu. While the vaccine isn't 100% effective, it has been shown to lessen the time of your illness and symptoms should you contract the virus. Flu vaccines traditionally become available in October. The other illnesses, pink eye, strep throat, stomach bug, and lice, have less definitive cures and methods of prevention. They can usually be avoided through frequent hand washing and carefully sneezing and coughing into your elbow and not your hand. A healthy diet coupled with good sleep habits and some daily physical activity is also crucial.
What Are Other Measures I Can Take?
---
You shouldn't stop at simply getting your vaccines, washing your hands often, being careful when you sneeze or cough, and having a healthy lifestyle. It's important that you keep your child, no matter what age or school level, home from school when they're sick. This includes if they have a fever or are exhibiting signs of these common diseases. Signs of strep throat can include a sore throat, fever, headache, pain, and swollen tonsils. It must be treated with antibiotics. While the flu and the common cold can sometimes present with similar symptoms, the flu usually includes a sudden fever and body aches. If you suspect the flu, you should stay home until you are symptom-free for 24 hours. One of the hardest of the common diseases to cure, the stomach flu, usually has to run its course. Hydration is important, as is rest.
When Should I Visit TrustCare?
---
If you haven't already, you should visit one of our convenient locations for your annual exam or school and sports physical. If you begin to feel the effects of one of these illnesses late in the afternoon or on the weekend, our extended hours allow you to get treatment immediately instead of waiting for an appointment at a primary care physician or struggling through until Monday. We can provide both a diagnosis and treatment options for these commonly spread illnesses. Our main goal is to make sure you feel better faster.