TrustCare primary care services help people of all ages live healthier lives.
What is primary care?
Primary care focuses on your long-term health and well-being. With TrustCare primary care services, you can get comprehensive care from a provider who knows your medical history and understands your health and wellness goals.
Think of TrustCare as your health care home, with board-certified physicians and nurse practitioners who are well-trained to prevent, diagnose, and treat the conditions that impact you and your family. Your TrustCare primary care provider can also answer questions, recommend solutions, and refer you to specialists when needed.
Building a relationship with your primary care provider can lead to significant health benefits over your lifetime–that's why we offer primary care services to people of all ages, including children.
SCHEDULE APPOINTMENT WITH DR. TRIMM
SCHEDULE APPOINTMENT WITH OTHER PROVIDERS
Primary care services
From preventing illness to treating chronic conditions, TrustCare has you covered.
Preventative care
To help you stay as healthy as possible, your TrustCare primary care provider can:
Provide routine check-ups and health screenings
Monitor any changes to your health
Ensure that you are up-to-date on immunizations and vaccines
Offer annual, school, and sports physicals
Talk with you one-on-one about ways to meet your health and wellness goals
Chronic care management
When you have a chronic health condition, you need ongoing medical care delivered with consistency and compassion. TrustCare primary care providers diagnose and treat people with conditions like:
Diabetes
High blood pressure
Cholesterol issues
Thyroid issues
Asthma
COPD
Sexually transmitted diseases
Sleep apnea
ADD and ADHD
We can also coordinate your care with specialists for conditions like heart disease, kidney disease, and more.
Primary care for children
Pediatric primary care goes beyond treating a sick child–it also means providing answers and guidance as they grow. TrustCare's primary care providers build lasting relationships with parents and children alike, so you have the information you need to make the best possible treatment decisions. TrustCare Kids is designed to keep your child healthy, from birth through college. To learn more about our pediatricians and schedule an appointment, click here.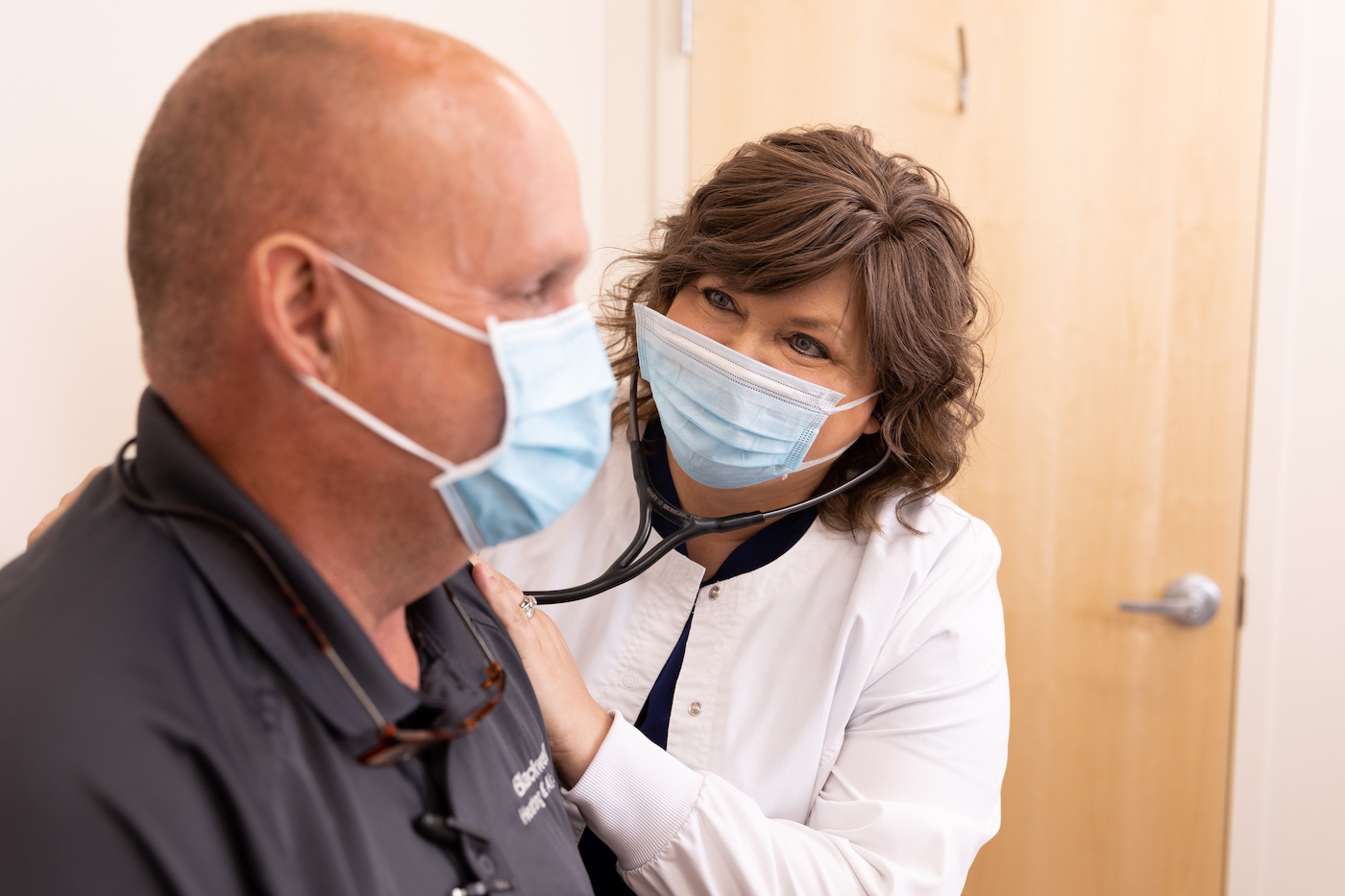 How to find a primary care provider
TrustCare makes it easy to find the right primary care provider for you. We currently offer primary care services in the following locations:

To learn more about our primary care providers, find a TrustCare provider near you.
All this and the convenience of urgent care
All TrustCare primary care locations are also urgent care clinics that operate 362 days a year. When we say Feel Better Faster®, we mean it! Our patients can get both primary care and urgent care in one convenient location.
Frequently asked questions
How often do I need to visit my primary care provider?
You should see your primary care provider at least once a year.
I rarely get sick. Should I still look for primary care services?
Yes! Annual visits help your physician identify health issues in their early stages before they become major problems. Your primary care provider also uses preventive care, such as immunizations and screenings, to keep health concerns at bay.
Will I see my primary care provider for urgent care visits?
At TrustCare, you can make urgent care appointments with your primary care provider. If you enter TrustCare as a "walk-in" and your primary care provider is available, we'll try to connect you. If not, our highly-skilled urgent care providers are ready to step in with extended hours beyond primary care.
Wondering what type of provider you need? Learn more about the differences between primary care and urgent care here.