Do I Have the Flu or COVID-19?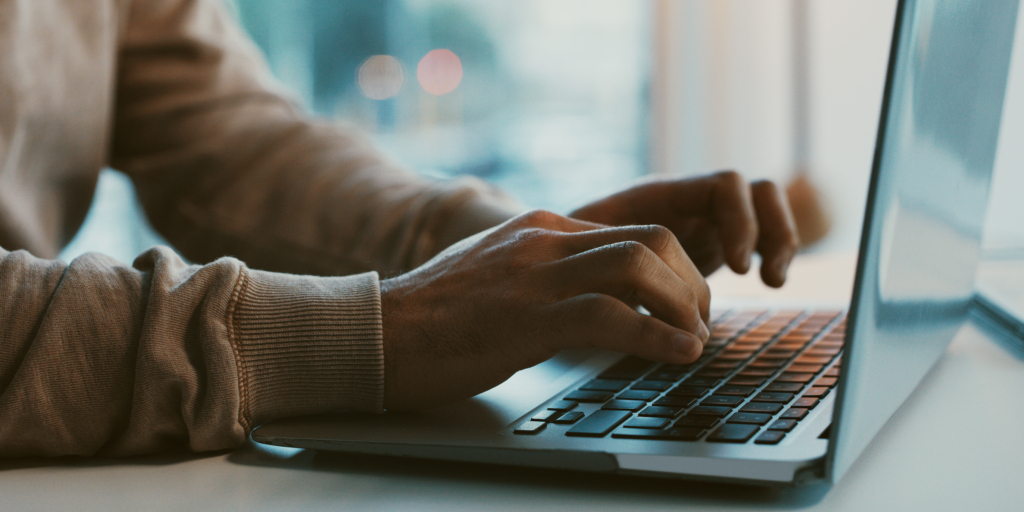 Do I Have the Flu or COVID-19?
Every year as fall ends and winter begins, we prepare ourselves for the peak of flu season. But ever since COVID-19 entered our world and our lives, flu season has become much more complicated. Because both illnesses share so many symptoms, we see patients at TrustCare every day who ask: "Do I have the flu or COVID-19?"
If you're feeling under the weather right now, you probably have a lot of questions. Is COVID-19 worse than the flu? Can I get the flu and COVID-19 at the same time? And how can I tell the difference between the two? TrustCare has all the answers you need.
Is it the Flu or COVID?
Both the flu and COVID-19 are contagious respiratory illnesses, although they are caused by different viruses. Unfortunately, you can't tell the difference between the flu and COVID-19 by symptoms alone because so many of them overlap. The only way to truly know if you have the flu or COVID-19 is through testing.
(The good news: TrustCare offers walk-in rapid flu and COVID-19 testing at all our urgent care clinics, which are open seven days a week, 362 days a year!)
The Same Symptoms
Here are some of the symptoms that both illnesses share:
Fever
Cough
Sore throat
Runny or stuffy nose
Shortness of breath or difficulty breathing
Fatigue
Muscle pain or body aches
Headache
Vomiting
Diarrhea
Loss of taste or smell (which is more frequent with COVID-19)
Be sure to pay close attention to the onset of your symptoms. With the flu, you may experience symptoms anywhere from 1-4 days after infection. But COVID-19 symptoms can appear much later, up to 14 days after infection.
They Spread the Same Way
Both the flu and COVID-19 are mainly spread by respiratory droplets. When we cough, sneeze, or talk, the infected droplets can easily land in the mouths or noses of others nearby. We can also get infected by touching someone else (a handshake, a hug, etc.) or by touching a surface or object with droplets on it, then touching our own mouth, nose, or eyes.
The Same People Are at Risk
Both the flu and COVID-19 can cause severe illness, complications, and even death. The people at greatest risk include:
Older adults
Anyone with underlying medical conditions (such as cancer, diabetes, or heart disease)
Pregnant women
Let's Discuss the Differences
Despite everything they have in common, there are some key differences between the flu and COVID-19 that you should know about.
People infected by the flu virus can be contagious about a day before they show symptoms. Older children and adults appear to be most contagious during their first 3-4 days of illness, while infants and people with weakened immune systems may be contagious for longer. Researchers do believe the flu is mainly spread by people with visible symptoms – but COVID-19 is much sneakier than that.
People can begin spreading the COVID-19 virus 2-3 days before their symptoms begin and remain contagious for about eight days after. Here's the catch: many people who spread the COVID-19 virus have very mild symptoms or none at all, so they have no idea they're infecting others.
Is COVID-19 Worse Than the Flu?
There are some other differences that make COVID-19 more troublesome than the flu:
The COVID-19 virus is far more contagious than the flu virus. Known as a "super spreader," COVID-19 can quickly and easily affect large groups of people.
So far, severe complications (such as long-term lung injury) are more frequent with COVID-19 than with the flu.
Flu can be treated with antiviral drugs.
FDA approved remdesivir (Veklury) for COVID for those 12 years old and up
Can I Get the Flu and COVID-19 at the Same Time?
Yes, you can. And researchers believe that if you get them together, the illnesses will likely be more severe.
The consequences of getting the flu while new variants of COVID-19 continue to circulate – and social distancing falls by the wayside – are potentially serious. As soon as you develop flu-like symptoms, visit your nearest TrustCare urgent care clinic for both a flu test and a COVID-19 test.
Better yet, make the decision today to protect yourself from both viruses. Just like you can get flu and COVID-19 at the same time, you can also get flu vaccines and COVID-19 vaccines and boosters together.
Visit TrustCare Today
At TrustCare, our goal is to provide you with quality care and get you in and out as quickly as possible. All TrustCare urgent care clinics are staffed with highly trained local providers to help keep you and your family well.
We're here for you 362 days a year – all you have to do is walk in! Find a TrustCare clinic today, and get ready to Feel Better Faster®.