Five Reasons to Get a Primary Care Physician Today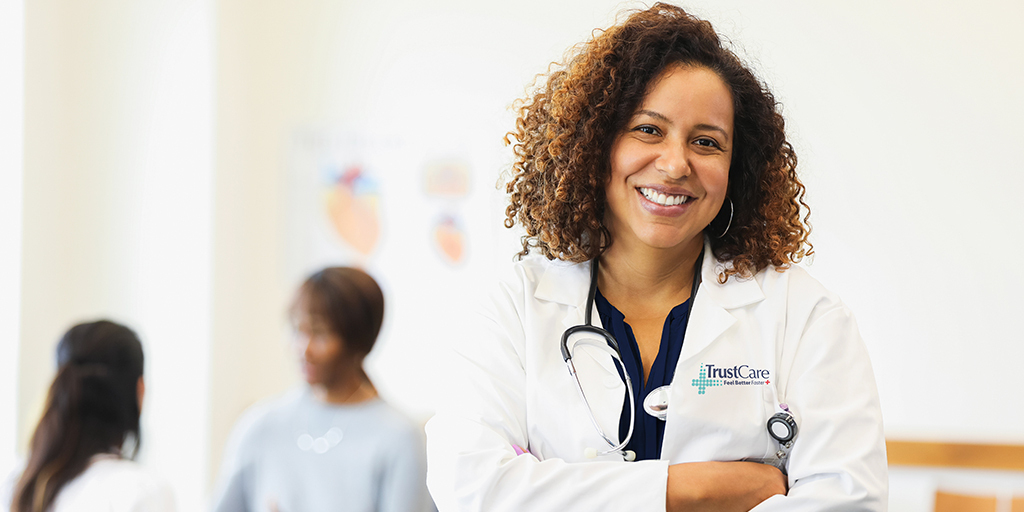 Imagine being lost in unfamiliar territory without GPS or your phone. How would you know which way to turn, or if you're even headed in the right direction?
Think of your primary care physician as your guide through the complex, often-overwhelming maze of healthcare information you must navigate to get the care you need. Your primary care physician is someone who knows your medical history and can keep you moving forward on the best possible path.
Everyone can benefit from having a primary care physician, no matter what age you are or what your health challenges might be. Here are five great reasons to get a primary care physician today.
1. Establish your healthcare "home"
Like the comfort of returning to your childhood home, there's often a great sense of security in having one particular doctor as your healthcare "home." A primary care physician can and should be your go-to person for your everyday healthcare needs, from preventative care to chronic care management. Need a prescription refill or a physical? You always have somewhere to turn.
Because your primary care physician knows your medical history and your health and wellness goals, they are better equipped to spot any underlying issues and make sure that your goals stay on track.
2. Manage chronic illness more effectively
Having a healthcare "home" you can rely on is especially important if you have a chronic illness. According to the Centers for Disease Control and Prevention (CDC), six of every 10 adults in the United States have a chronic illness, and four of every 10 adults have two or more.
Some common chronic illnesses include high blood pressure, heart disease, diabetes, cancer, arthritis, chronic lung disease, and chronic kidney disease. Working closely with a primary care physician can help you keep your illness (or illnesses) under control and lead a healthier life.
3. Stay on top of screenings
The guidelines for healthcare screenings – colonoscopies, mammograms, cholesterol and blood pressure checks, and the like – can change frequently. Instead of trying to stay on top of screenings yourself, your primary care physician can let you know when you're due.
The same goes for vaccines and immunizations. Wondering when you last had a tetanus shot, or if you're due for a flu vaccine? Your primary care physician will know the answer to these questions and keep you on schedule.
4. Get referred to the right specialists
Do you need a referral to see a cardiologist about heart disease concerns? Perhaps you have pain in your foot, and you're not sure what type of specialist you need – an orthopedist, a podiatrist, or someone else. You can start with an appointment with your primary care physician.
Your primary care physician has the expertise and knowledge of your medical history to ask the right questions, determine the likely source of your issue, and get you to the proper specialist. Your primary care physician can also order X-rays or laboratory tests to bring to your specialist visit.
5. Lower your healthcare costs
All this and you can save money, too? Believe it.
Scheduling regular appointments with your primary care physician might seem cost-prohibitive, especially if you are currently healthy. However, studies show that routine appointments with a primary care physician lower overall healthcare expenses for many patients. Having a complete record of your medical history, timely screenings, and open communication between you and your doctor can keep you healthier – saving you money in the long run.
Get the care you need at TrustCare
TrustCare makes it easy to find the right primary care physician for you. We offer primary care services at multiple locations that are convenient for you.
All TrustCare primary care locations are also walk-in urgent care clinics that operate 362 days a year – meaning you can get both primary care and urgent care in one convenient location. If you visit TrustCare as a walk-in patient and your primary care physician is available, we'll try our best to connect you.
To learn more about our primary care services and how we help you Feel Better Faster®, visit a TrustCare physician near you.