Primary Care vs. Urgent Care–How Are They Different?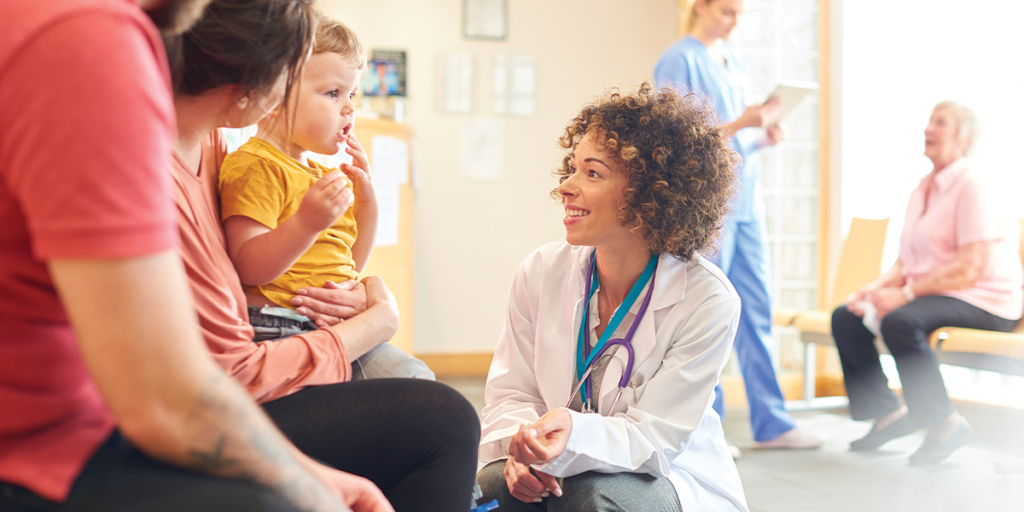 Your middle schooler wakes up with a large itchy rash. Do you call your primary care provider or visit an urgent care clinic?
What if you need a flu shot or help with stomach pain? You may wonder if these are requests for your primary care doctor, or if they fall under the umbrella of urgent care.
If you're confused about the differences between primary care and urgent care, you're certainly not alone. When you don't feel well, it can be difficult to know where to turn–all you know is that you want relief as soon as possible.
TrustCare is here to help you understand when you need one type of care or the other, and how you can find a quality provider for both.
The biggest differences between primary care and urgent care
There's a lot of overlap between primary care and urgent care (hence the confusion!), but the biggest differences between the two are how much your provider knows about your specific health needs and how immediately you need treatment.
Your primary care provider
Your primary care provider (PCP) is your main provider—the person who manages your overall medical care and refers you to specialists when necessary. Your PCP knows (or should know) your medical history and what medications you take. You can rely on your PCP to take care of things like your annual physical exams and prescription refills.
In an ideal situation, because your PCP is familiar with your medical history, any symptoms connected to previous issues or chronic health conditions can be caught and treated more quickly.
Your urgent care provider
Urgent care is designed to manage health conditions that need attention as soon as possible. Life doesn't always go as planned, and sometimes things happen after regular business hours. Your urgent care provider is trained to handle issues that require immediate attention, such as sinus infections, flu, strep throat, urinary tract infections (UTIs), sprains, strains, and more.
Instead of calling to set an appointment with your PCP, you can just walk into an urgent care clinic for immediate treatment. An urgent care provider can also provide services that may not classify as "urgent" but still need to fit into your busy schedule, such as school physicals, sports physicals, and even wellness exams.
Care when you need it
While primary care providers typically see patients Monday through Friday during regular business hours, most urgent care clinics offer services after hours, on weekends, and during holidays. For example, all TrustCare locations are open 362 days a year.
When to go to urgent care vs. primary care
If you have a minor illness or injury that can't wait until tomorrow and your primary care provider is unavailable for immediate treatment, urgent care is likely the way to go.
Here are some examples of when you should contact your PCP and when to visit an urgent care clinic.
Call your PCP for:
Routine check-ups
Annual physical exam
Treatment for an ongoing condition, such as cancer, diabetes, or heart disease
Prescription refills
Mental health care
Visit an urgent care clinic for:
Fever
Sinusitis
Sprains and strains
Cuts and lacerations
Stomach pain
Vomiting and diarrhea
Skin rashes
And more
Is urgent care more expensive than primary care?
People often worry that urgent care clinics will be more expensive than traditional medical care. This is usually not the case, although it depends on your health insurance policy. Many policies have set co-pays for both primary care and urgent care.
If you do not have health insurance, the average cost of an urgent care visit is often lower than a primary care visit (since most PCPs have set office visit prices). At an urgent care clinic like TrustCare, you only pay for the services you receive rather than a flat fee for your visit.
TrustCare also offers a unique membership program, TrustCare+, which allows patients to pay a small monthly fee in exchange for the ability to text directly with a Care Team, skip the line at any clinic, and easily manage specialist referrals and prescription refills through an app.
Can I use urgent care as primary care?
At TrustCare, you can! Most urgent care clinics only provide as-needed services, but TrustCare is proud to offer primary care, a modern solution that makes managing your health care needs even easier by offering both services in a single location.
Our clinics are staffed with board-certified physicians, certified nurse practitioners, and physician assistants who are ready to treat your urgent and primary care needs. To learn more about our primary care providers and find one near you, click here.
To learn more about TrustCare's urgent care clinics which also offer primary care services, visit trustcarehealth.com.