RSV Revealed: What You Need to Know About Respiratory Syncytial Virus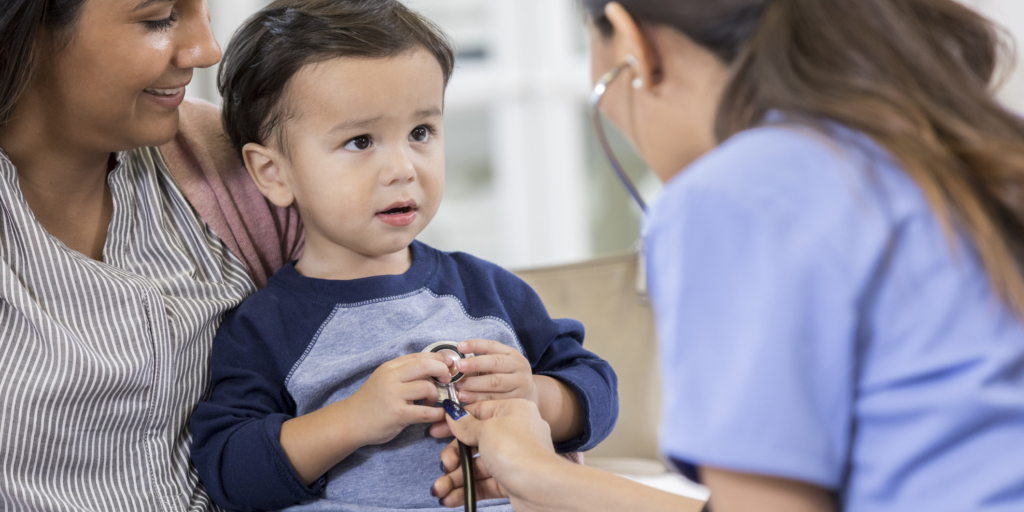 Most of us are used to seeing news stories about the flu and COVID-19, especially during the winter months. But another virus is getting a lot of attention these days: respiratory syncytial virus, also known as RSV.
RSV typically leads to 58,000-80,000 hospitalizations for children under the age of five each year in the United States, according to the Centers for Disease Control and Prevention (CDC). However, cases of RSV soared in 2022, putting even more young lives at risk.
Because the flu, COVID-19, and RSV share so many symptoms, it can be difficult to tell one virus from another. Take a moment now to learn all about RSV, how the virus spreads, and when to seek medical care, so your entire family can breathe easier.
What Is RSV?
Respiratory syncytial virus (RSV) is a common virus that infects the lungs and respiratory tract. It only takes a week or two for most people to recover from RSV. However, the virus can cause life-threatening complications in others.
For example, RSV can develop into two dangerous conditions that affect breathing – bronchiolitis (an infection that clogs the small airways in the lungs) or pneumonia (an infection that inflames the air sacs in the lungs). Today, RSV is the number-one cause of both conditions in children under the age of one in the United States.
Can Adults Get RSV?
RSV is often associated with infants and young children for good reason. Most children are infected with RSV by age two. However, older children and adults can be infected as well.
Infants (especially those born prematurely), children with asthma, older adults, and people of all ages with heart disease, lung disease, or a weakened immune system are all at risk of severe complications from RSV.
What Are the Symptoms of RSV?
Children infected with RSV almost always show symptoms, while many adults do not. RSV symptoms are usually mild and can easily be mistaken for the flu, COVID-19, or even the common cold.
Symptoms include:
Cough
Sore throat
Sneezing
Congested or runny nose
For infants under six months of age, the only symptoms of RSV may be:
Irritability
Refusing to feed
Less activity
Pausing their breath for 10 seconds or more
Is RSV Contagious?
Yes, very. Just like the flu and COVID-19, RSV is spread through respiratory droplets. You can get RSV when:
An infected person coughs or sneezes and the droplets land near your eyes, nose, or mouth
You have direct contact with the virus (for example, by kissing or holding a child with RSV)
You touch a surface with RSV on it (such as a doorknob or child's toy) and then touch your own face
Children of all ages are often infected with RSV at places like school or daycare, then bring the virus home and transmit it to others in their household. With mask-wearing mandates all but gone in public places, the threat of RSV is real for everyone.
How Long Is RSV Contagious For?
People with RSV are usually contagious for a week or less. But some at-risk people, including infants, can continue to spread the virus for as long as four weeks – even after they stop showing symptoms.
Can You Get RSV More Than Once?
Yes, you can get infected at any age and more than once in your lifetime. Currently, there are no vaccines to prevent RSV.
Is RSV Fatal in Children?
Sadly, it can be. The CDC estimates that RSV causes 100-300 deaths in children under age five each year – and any preventable death is one too many.
How Is RSV Treated?
A rapid antigen test using a nasal swab can quickly confirm RSV. Again, most cases of RSV are mild and do not require medical treatment. However, infants, toddlers, and children with asthma are another story.
Some children need treatment in a hospital where they can be monitored closely for breathing issues or dehydration. If you're treating your child at home, be sure to:
Give them plenty of fluids. Clearing your child's nose before offering fluids can make it easier for them to drink. Use saline nasal drops and a nasal aspirator (bulb syringe) if they're too young to blow their own nose.
Always use non-aspirin medicine to reduce fever. Never give aspirin to a child with a viral illness. Instead, use acetaminophen or ibuprofen (if your child is more than six months old).
Avoid hot water or steam humidifiers. These can be hazardous and scald or burn your child's skin. Cool mist humidifiers are fine, but must be cleaned daily to prevent mold and bacteria growth.
Seek immediate medical attention if your child – or anyone at risk of RSV complications – has a high fever, difficulty breathing, severe coughing/wheezing, or bluish-colored skin (especially around their mouth or fingernail beds).
Could It Be RSV? Visit TrustCare Kids to Find Out
At TrustCare Kids, our goal is to help your child Feel Better Faster®. Located in Madison, Mississippi, TrustCare Kids offers pediatric primary care and urgent care from birth through college. Because kids often get sick beyond regular business hours, our pediatricians are available for weeknight and weekend care.
TrustCare Kids is designed to calm even the most anxious child with our jungle theme, treats, and interactive games in every exam room. Services include:
Sick and well-child visits
Vaccinations
School, sports, and camp physicals
X-rays
Flu, COVID-19, and RSV testing
And more
Don't take chances with RSV or any other illness or injury that can threaten your child's health. Instead, trust the pediatric experts at TrustCare Kids! Schedule an appointment today.