Safety Tips for a Fun, Scare-Free Halloween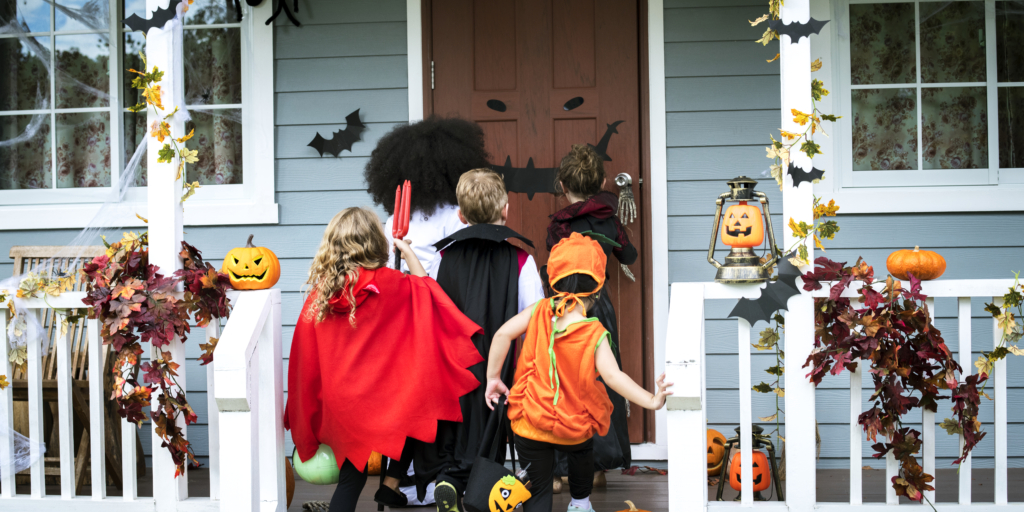 Happy Halloween! It's time for pumpkins, costumes, trick-or-treating, and all the spooky fun that Halloween brings. Here are some safety tips for boys and ghouls of all ages:
Frightened of the Flu? Get a Flu Shot Now
The Centers for Disease Control and Prevention (CDC) recommends that everyone six months and older get a flu shot by the end of October, especially if you plan to take part in Halloween festivities.
October is the beginning of flu season, which lasts through February or longer. The CDC confirms that seasonal flu shots prevent millions of flu-related doctor visits each year and reduce the severity of illness if you still get the flu. The sooner you can get your flu vaccine, the better!
No Creepy Candy
We know how tempting Halloween candy can be, but encourage your child to wait until they get home to sort and check their treats. Throw away any candy that:
Isn't commercially wrapped
Has tiny pinholes or tears in the wrapper
Has an unusual appearance or color
Could trigger food allergies (including nuts, milk, egg, or wheat)
If you have young kids, be sure to take away any choking hazards such as hard candy, sticky candy, or gum.
Are you the one handing out candy? Wash your hands frequently or use hand sanitizer to avoid giving (and getting) germs. If you're feeling sick, do not welcome trick-or-treaters in person – leave candy on your doorstep instead.
Dark Streets Can Be Dangerous
Talk about a spine-chilling statistic: children are more than twice as likely to be hit by a car and killed on Halloween than on any other day of the year.
Here are some ways to help keep trick-or-treaters safe:
A responsible adult should always accompany young children
If older children go alone, plan their route and set a time for them to return home
Remind them to stay together and only travel in familiar, well-lit areas
Never enter a stranger's home or car
Do not assume the right of way – just because one car stops doesn't mean that others will
Put cell phones away to avoid distraction, especially while walking
Decorate costumes and bags with reflective tape and carry glow sticks or flashlights for extra visibility
Will you be driving on Halloween night? Be sure to:
Slow down and stay alert, especially in residential neighborhoods
Watch for children walking on roadways, medians, and curbs
Enter and exit driveways carefully
Discourage any new, inexperienced drivers in your family from driving
Make Smart Costume Choices
In addition to reflective material and lights, there are other ways you can make your child's Halloween costume safer:
Choose light colors that are easier to see in the dark
Wear face paint or makeup instead of a mask (which can obstruct their vision)
Remove all face paint or makeup before bed to prevent skin and eye irritation
Make sure the costume is the right size to prevent trips and falls
Avoid costumes that cause your child to repeatedly touch their eyes, nose, or mouth
TrustCare Treats You All Year Long
With urgent care clinics across Mississippi and Alabama, TrustCare is here to keep your family safe and healthy this Halloween – one of the 362 days we're open every year. We also have a pediatric primary and urgent care clinic (TrustCare Kids) in the Jackson area to serve our younger patients.
All TrustCare locations are staffed with board-certified local physicians who are ready to help you Feel Better Faster®. For immediate care, flu shots, COVID-19 testing, wellness exams, and much more, walk in or "boo"k an appointment today!