Telehealth: Technology Meets Health Care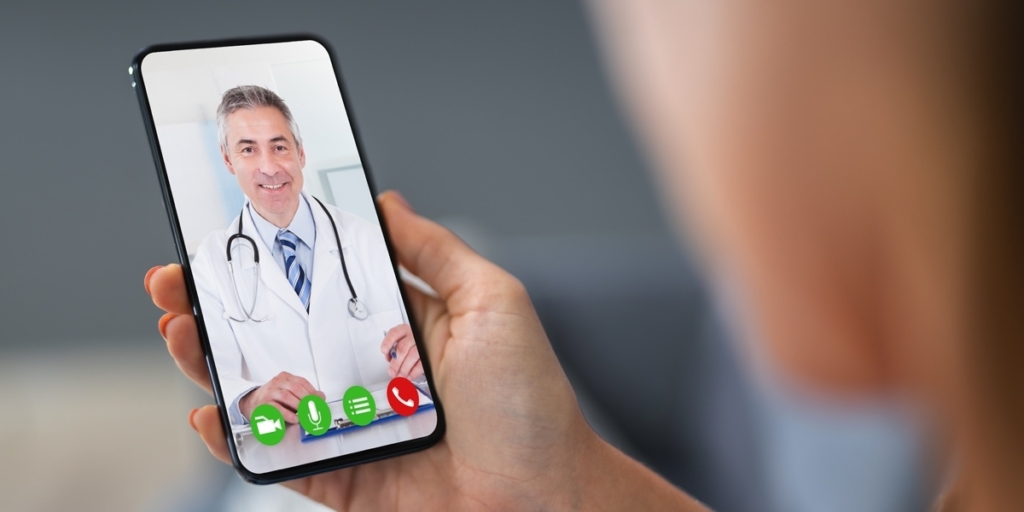 There has rarely been a more clear example of the need to reexamine the way we interact with healthcare services than the public health emergency of the past several months. Here at the beginning of April 2020, in the midst of the global COVID-19 crisis, healthcare workers all over the world are daily risking their lives to provide services to the hundreds of thousands of people who have been infected by the novel coronavirus as well as the billions of people who are simply living their daily lives and need periodic medical attention.

This current crisis continues to highlight some of the weaknesses of the healthcare system, and many of those revolve around people from all walks of life being able to access health care regardless of their circumstances. This has been a concern for many years, but it is especially noticeable these days as the increasing number of infections threatens to overwhelm hospitals everywhere. One way healthcare providers are acting to improve delivery of services is by leveraging technology through the concept of telehealth.
What is Telehealth?
The terms "telehealth" and "telemedicine" are sometimes used interchangeably, but in truth they are different concepts. Telemedicine is typically limited in scope to remote medical services offered by clinics—often diagnosis and monitoring—while telehealth is more broadly defined. According to the Health Resources Services Administration, a division of the Department of Health and Human Services (HHS), telehealth is "the use of electronic information and telecommunications technologies to support long-distance clinical health care." In other words, telehealth is the intersection between technology and health care.
In addition to telemedicine components, telehealth can include a whole range of non-clinical services like health-related education, public health administration, supervision, provider training, and presentations amongst practitioners. The performance and utilization of these services is all made possible because of advances in telecommunications technology. Doctors, nurse practitioners, patients, and all other participants in the healthcare system can connect in ways that were previously impossible thanks to the internet, videoconferencing, streaming media, and wireless communication technology.
The components of telehealth can vary depending on many different factors, but the main elements include:
Telemedicine: Real-time remote patient visits through video conferencing.
Store and Forward: When a patient has a remote visit with a health care provider, the visit and pertinent health information are entered into a content management system (CMS) and forwarded to another doctor or clinic for evaluation.
Remote Patient Monitoring (RPM): Once a diagnosis is made and treatment has been deployed, the patient is monitored remotely either in the form of follow-up visits or vitals being electronically recorded.
Mobile Health: One of the newest components of telehealth, mobile health refers to the use of mobile device-based apps that can record and transmit important health data.
Current Health Care Challenges
So why do we need telehealth? As noted earlier, the ever-expanding, $3.65 trillion healthcare industry in the United States has continued to face challenges in an effort to provide adequate medical care to all who need it. Even besides obstacles related to the politics of health policy that the topic generates, doctors, hospitals, clinics, and all other healthcare entities have struggled with some fundamental challenges that need a solution:
Access to Care: For a variety of reasons, many people in the United States can't get access to health care simply because they can't readily access healthcare facilities. It may be because of finances, proximity to providers, or a physical ailment that prevents a person from leaving the home. Whatever the reason, too many people just aren't able to access the care they need, and the system as it is doesn't offer many alternatives.
Cost Effective Delivery: Health care has become increasingly expensive for patients as well as providers. Indeed, the typical American household spends around $5000 per year on health care; for many families, that amounts to a sizable chunk of their disposable income. The reasons for these exorbitant costs are varied and complex, but the fact remains that it is prohibitively expensive for many people to actually visit a healthcare provider.
Distribution of Limited Providers: In an ideal world, there would be a precise balance of providers and patients so that everyone could access care whenever they needed it. Unfortunately distribution of providers is often asymmetrical and favors urban areas while also being subject to the effects of market forces. This means that adequate access to health care in some part relies on where you live, which can be a life-threatening challenge for people in rural areas or places where the economy isn't as prosperous.
The Potential Benefits of Telehealth
It is in light of these challenges that telehealth can provide some much-needed potential solutions for the struggling healthcare industry. While many health-related needs still require an in-person visit to a doctor, a surprising number of health services can be performed remotely, especially in terms of diagnostics and monitoring. In a way, the COVID-19 crisis is shoving to the forefront out of necessity some ideas that have only been loosely considered up till now. As a result, some of the potential benefits of telehealth may become a reality sooner rather than later:
Reduced Site Visits: In addition to saving on the costs associated with visiting a doctor in person, telehealth can also theoretically free up access to hospitals and clinics for patients with more pressing medical needs.
Increased Access to Care: Perhaps the greatest promise of telehealth is that more people will have access to care because it is far easier to access remotely. This includes mental health services like e-visits with a therapist.
Reduced Health Care Costs: Any time a patient has to visit a doctor's office or hospital, it costs money. With telehealth, routine visits and patient monitoring services are much cheaper. It also reduces the need for high cost transfers that often occur because of provider distribution and availability problems.
Mitigates Shortages and Maldistribution: With doctors, nurses, and specialists spread thin in so many places, telehealth visits can allow healthcare professionals to serve more patients more efficiently. This is especially valuable for rural areas where access to health care is more sparsely distributed.
Improved Clinical Education: As continuing education is critically important for all healthcare professionals, telehealth provides increased opportunities for education and collaboration through webinar.
Environmentally Friendly: Virtual check-ins with doctors means fewer patients traveling to health centers, and that means a smaller carbon footprint.
In an overall sense, telehealth can be a major supplement to traditional health care by filling in gaps and making the whole process more efficient. Many health conditions are minor and don't actually require an in-person visit to diagnose and treat. For example, a person with the common cold may be inclined to visit their primary care physician when they get the sniffles, but a remote visit would take less of the doctor's (and the patient's) time that could be directed toward other patients. In a sense, telehealth holds the promise of triaging patients and prioritizing the immediacy of care needed.
Make a Telehealth Appointment
When considering the challenges the healthcare industry faces today, especially in light of the coronavirus pandemic, telehealth represents a clear path forward for the future. By utilizing already existing technology, health care providers like TrustCare can continue providing excellent care to patients while making it more convenient and efficient. Ultimately, getting quick care to the people who need it is the driving force for TrustCare. If you're interested in learning more about TrustCare's telehealth and telemedicine services, contact us today. Through a simple registration process, you'll be able to start securely accessing TrustCare's services and make a telehealth appointment. No downloads are necessary; all you need is a basic web browser available on a computer or smartphone.