What to Look for in a Primary Care Provider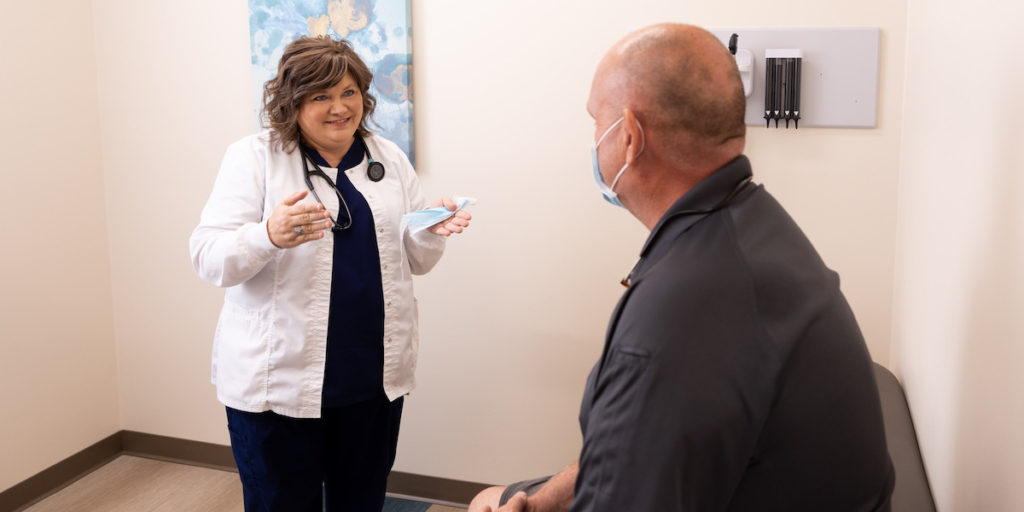 Many people struggle with finding the right primary care provider. Take a moment to learn what a primary care provider does, what to look for in a primary care provider, and how to find the best primary care provider for you.
What is a primary care provider?
Think of a primary care provider as your go-to person for all your health needs. After all, staying healthy goes far beyond just visiting the doctor when you're sick. You also need someone who can answer your questions, treat any chronic conditions, recommend tests and screenings, and notice any changes in your health.
This is where your primary care provider comes in. Your primary care provider is usually your first point of contact for the health care system and is instrumental in helping you live a healthier life. Because your primary care provider knows you and your health history, they can often detect issues sooner and refer you to qualified specialists when needed.
Everyone should have a primary care provider. If you don't, keep reading to learn how TrustCare can fill this valuable role for you.
What does a primary care provider do?
A primary care provider practices general health care, which means they can address a wide variety of health concerns for their patients. Primary care providers also:
Focus on preventative care, or stopping illness before it happens
Treat common illnesses, such as allergies, sinus infections, or the flu
Perform annual physical exams
Ensure that you stay up to date with vaccinations, tests, and screenings
Manage chronic health conditions, such as asthma, diabetes, or heart disease
Refer you to appropriate specialists as needed
Many people stay with the same primary care provider for years–in fact, it's not uncommon for an entire family to go to the same doctor (sometimes for generations). Ideally, you will develop a relationship and a bond of trust with your primary care provider over time, so the doctor can deliver truly personal care.
How do you find a primary care provider?
Many people begin their search for a primary care provider by asking their friends and family for recommendations or searching online for providers with positive reviews that are close to their home or workplace.
Who you choose may also depend on your insurance plan. Some insurance plans require you to choose an in-network provider while others allow you to choose an out-of-network provider, although your visits may cost more.
You can usually find a directory of providers on your insurance company's website or by calling the phone number on the back of your insurance card. Be sure to double-check that the doctor you choose accepts your insurance when you schedule your appointment.
TrustCare offers primary care services at multiple locations. Learn more about our primary care providers today.
What should you look for in your primary care provider?
Finding a primary care provider and finding the right primary care provider for you are two different things. We recommend finding a primary care provider who:
Involves you as a partner in your care by listening to your concerns and fully answering your questions
Makes you feel comfortable about discussing any health topic
Thoroughly explains your options when you need treatment
Recommends appropriate screenings and exams
Communicates effectively in terms you can understand
Located near where you live or work
Online reviews/positive feedback from other patients
TrustCare+ Prime Membership
While anyone can receive primary care services from TrustCare, if you are someone without insurance or who needs to visit with your primary care provider frequently, a TrustCare+ Prime membership may be a perfect fit.
For a monthly fee, your membership includes unlimited office visits, the ability to text directly with your provider through the TrustCare+ app, priority access to the clinic, prescription discounts, and coordinated care support. Connecting with a board-certified primary care provider has never been so simple!
To enroll today, click here.