Just Checking: Understanding the Annual Physical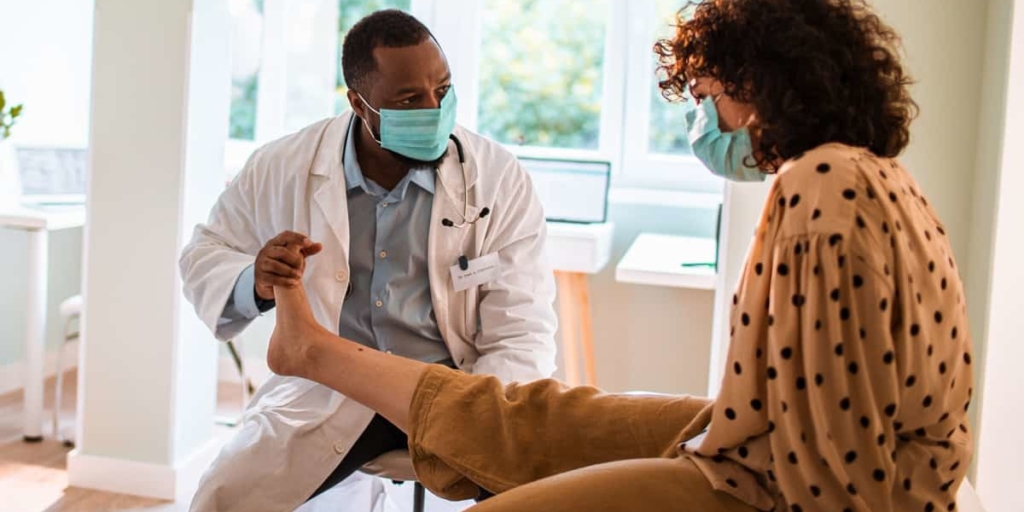 The annual checkup is probably one of the most overlooked, and most important things you can do for your health. Though most of us never want to go to a doctor, there are times when getting ahead of the game can help to ward off serious illnesses. Though it can be inconvenient to fit an annual physical into your schedule, getting an early diagnosis of cancer or heart disease could save your life.
What Happens During an Annual Physical
Your wellness exam is a great opportunity to have your whole body and all of its amazing systems checked on to make sure everything is functioning properly. In addition to vital signs like your heart rate, respiration rate, blood pressure, and other obvious physical signs, your doctor may order testing on blood sugar, cholesterol, stool samples, and more to identify potential risk factors.
In addition to testing and measuring how your body is functioning, an annual medical exam is a good opportunity to check in on your own medical history as well as see where you might be at higher risk due to a family history of certain illnesses.
Though your annual physical exam is not usually a place to receive direct treatment, your doctor might make sure you are up to date on any necessary vaccines such as the flu shot, as well as seeing if there are any preventive medications you may benefit from such as blood pressure medication.
Your annual physical differs from other exams such as a DOT physical, which is primarily focused on looking for risk factors that could affect your performance on a job. An annual checkup is designed to take a comprehensive look at your overall health and discover any potentially worrying signs that could point to a need for further treatment.
Some of what is covered in your physical exam will differ depending on your age. As we grow older, risk factors for certain types of cancers and other diseases can pile up. There are several different tests that can be performed based on you age, sex, and known risk factors such as family history that can help your doctor determine whether you are at risk for specific conditions.
What are the 6 Components of a Physical Exam?
The purpose of a physical exam is to allow your healthcare provider to evaluate your overall health and look for any signs of concern. Blood tests and measuring blood pressure, cholesterol, and other elements of your health are important, but the physical examination is important as well. This portion of your annual exam contains several steps including:
inspection
auscultation
palpation
percussion
mensuration
manipulation
These are the technical names for what your physician is doing when they are evaluating your body. This set of techniques helps to determine whether the tissues of your body appear to be healthy and normal, or if there are any abnormalities that need to be investigated further. In addition to your vital signs, the physical exam can be the first indication when something is wrong.
Breast exams, for instance, are designed to find lumps that could be the first signs of breast cancer. If your doctor finds something of concern, you may need further testing such as a mammogram to ensure a diagnosis.
Other specific elements of a routine physical can vary depending on your age and sex. This can include prostate exams for older men or pelvic exams for women to look for specific abnormalities that could indicate worrying cancers.
What Should I do Before My Annual Physical Exam?
For many of us, it can feel intimidating to ask questions about our own healthcare. This is especially true in preventive medicine. The phrase, "you don't know what you don't know" certainly applies to many of us when it comes to our health.
Before your annual physical, you should make a list of any drugs you are taking, create a list of potential questions for your doctor, and even do some research into what conditions or diseases you need to be on the lookout for. This can help you go into your exam informed and ready to ask questions that can help guide your care over the next year.
Making an Annual Physical Exam Checklist
With so many different questions to possibly ask your doctor, and so many health conditions to remember going into the exam, it is a good practice to make a list of potential questions, topics to discuss, and other medical events that have occurred in the last year to talk about with your physician.
A short list of what to pull together before your annual checkup to ensure you don't forget anything would include items such as the following:
health history
known health issues
questions about potential health problems
medications you are taking
significant changes in diet and lifestyle
films, images, or test results from other exams
You will also want to talk to your doctor about any changes you might need to make in your diet or lifestyle to stay healthy. While we all hope for a clean bill of health, it is possible your healthcare provider will make recommendations about diet, exercise, or managing stress levels based on what they find during your exam. If this is the case, be sure to ask any questions about how to follow the advice they are giving you, especially if it involves beginning an exercise routine you are unfamiliar with.
Getting the Care You Need
Even if you are in good health, it is important to see your primary care doctor once a year for a wellness checkup. Many different diseases and health conditions can advance without obvious symptoms, and it is possible that a thorough physical examination could highlight problems or health concerns you didn't know existed.
Cancer screening is an important component of the annual physical exam. Particular kinds of malignancies including cervical cancer, breast cancer, and prostate cancer can be more readily diagnosed during a physical exam than others such as colon cancer, which require a specific procedure known as a colonoscopy. Especially as you age, it is important to perform regular cancer screenings so that any issues that may arise can be addressed quickly.
Many people do not have a regular primary care provider, but this should not stop you from getting an annual physical exam. Preventive care is incredibly important, especially as we grow older. That is why the healthcare professionals at TrustCare are available to perform a physical examination even if you don't have a regular primary care physician.
TrustCare's many clinics are open seven days a week to ensure you get the care you need. Busy schedules can be one reason people do not seek medical treatment, which is why our locations throughout Alabama and Mississippi are open every day. Look through our locations today to discover one near you.