When Should I Take My Child to Urgent Care?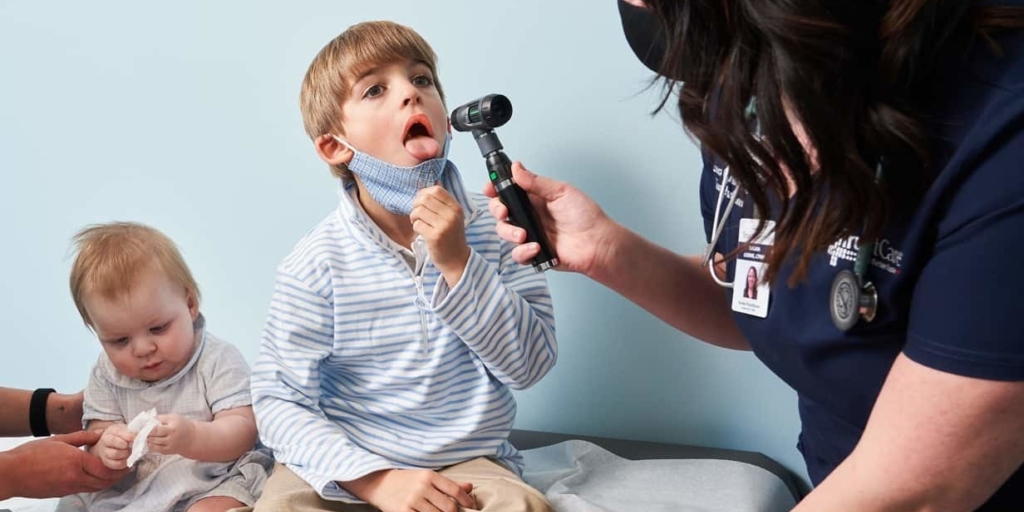 It's late Friday afternoon, and you can tell that your child isn't feeling right. They're cranky, haven't eaten all day, and have a fever that's on the rise.
Even the most experienced parent can feel unsure about what to do in a situation like this. Should you give your child an over-the-counter fever reducer and call the pediatrician's office on Monday? Should you head to an urgent care clinic or is it time to go to the ER? (After all, better safe than sorry.)
With so many options, it's easy for parents to feel confused and overwhelmed. You just want your child to feel better–but the right answer isn't always obvious. TrustCare Kids is here to explain when you should (and shouldn't) bring your child to an urgent care clinic, and how we help kids and parents alike Feel Better Faster®.
Emergency Rooms Are For…Emergencies
Parents have a natural tendency to fear the worst, and we can certainly understand why any sort of medical event may feel like an emergency. But the truth is that many situations don't warrant a trip to the emergency room.
As a general rule, if your child can walk, talk, interact, and play, they probably do not need emergency care. Sparing you and your child an unnecessary trip to the ER can save you hours of waiting, exposure to hospital germs, and exorbitant medical bills. However, there are times when emergency treatment is absolutely necessary, such as:
Your child hit their head and passed out or lost consciousness, even for just a few seconds
Your child had a seizure
Your child is less than two months old and has a fever of 100.4 degrees or higher
Your child is gasping for air or can say only 2-3 words before taking a breath
Your child is showing signs of dehydration, including lethargy, confusion, dry lips and mouth, or absence of urination for more than 12 hours
Your child has a gaping cut on their face
You suspect your child has a broken bone, especially if there is visible swelling
When events like these occur, call 911 or immediately head to your nearest emergency room.
Where Urgent Care Can Help
Sometimes, you cannot see your child's pediatrician on the same day or your child needs prompt medical attention after office hours or on evenings or weekends. That's where urgent care comes in.
Urgent care is ideal for minor illnesses and injuries like:
Fever
Cough
Dizziness
Headache
Nausea, vomiting, or diarrhea
Stomach pain
Ear infections
Pink eye
Allergies
Cuts and abrasions
Rashes
TrustCare Is Here To Help You
For a care experience designed for children, TrustCare Kids is a pediatrician-led urgent care with interactive games, safari-themed exam rooms and other fun features to help alleviate fear and anxiety. However, all TrustCare walk-in urgent care locations are staffed with caring providers ready to take excellent care of your child. We operate 362 days a year to provide a convenient option for parents whose children need non-emergency care. TrustCare locations provide COVID-19 testing, wellness exams, physicals, vaccines, lab tests, digital X-rays, and much more.