Common Allergies, Jackson, MS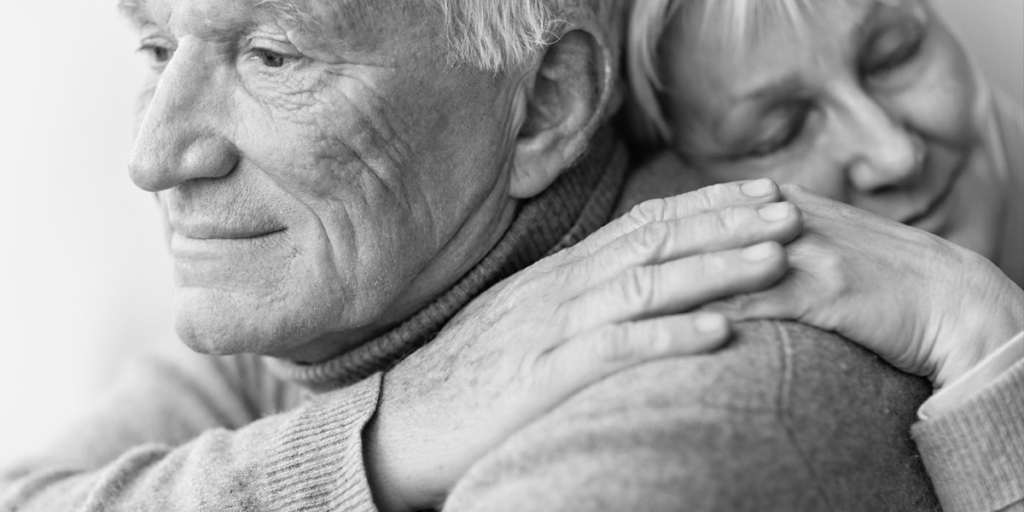 Spring is often considered a beautiful season, with longer days, blossoming flowers, and, sadly, the flaring up of common allergies for Jackson, MS residents. If you're someone who suffers from allergies in Jackson, MS (a city that the Asthma and Allergy Foundation has called its #1 allergy capital), it's crucial that you know everything about allergies. You should be aware of the symptoms, causes, and possible complications, as well as when, how, and where to get testing.
Symptoms of Common Allergies in Jackson, MS
Nothing can induce more frustration than distinguishing whether your stuffy nose is because of fever or allergies. Jackson, Mississippi residents with a history of allergies already know what to look out for. However, if you're one of those who are showing signs of having common allergies to Jackson, MS allergens like pollen for the first time, you don't have to worry. Symptoms of allergies in Jackson, Mississippi, as well as in other areas, are mild.
The following are symptoms of common allergies in Jackson, MS:
Sneezing, nasal congestion, or a runny nose
Raised, itchy, red rash (also known as hives)
Dry, red, or cracked skin
Swollen lips, tongue, eyes, or face
Wheezing
Chest tightness
Shortness of breath
Cough
Stomach pain
Diarrhea
Vomiting
Itchy throat
Fatigue
Irritability
Your indicators depend on what you're allergic to and how you've gotten in contact with it. The causes of common allergies in Jackson, MS are as varied as the people who have to deal with the allergy themselves.
Causes of Common Allergies in Jackson, MS
The core cause of common allergy in Jackson, Mississippi residents is a confused immune system. Common allergies, in Jackson, Mississippi as in everywhere else, start when your immune system mistakes harmless matter for dangerous invaders. It then starts producing antibodies that are always on guard for that allergen—and so, when you come in contact with the allergen again, the antibodies release various immune system chemicals, like histamine.
The triggers for common allergies that Jackson, MS residents should look out for are:
Pollen
Dust
Mold
Animal fur and dander
Certain food, such as milk, peanuts, wheat, shellfish, and eggs
Insect stings
Medication, such as penicillin and penicillin-based antibiotics
Latex or other substances that you can touch
Solvents and other industrial chemicals
Nickel and other metals used in jewelry
Rubber
Cosmetics and perfumers
Complications of Common Allergies in Jackson, MS
No one can deny that the common allergies that Jackson, MS residents suffer from are annoying and bring discomfort from certain types of food or pollen. However, some allergies in Jackson, Mississippi become severe and might develop into the following complications:
Anaphylaxis - Some people with common allergies, in Jackson, MS might get this rare allergic reaction. Also known as anaphylactic shock, this life-threatening reaction affects the whole body. This may include swelling of the throat and mouth, breathing difficulties, lightheadedness, confusion, blue skin or lips, and collapsing and losing consciousness.
Infections of the sinuses, ears, and lungs
These complications of common allergies in Jackson, MS are medical emergencies that require immediate, emergency relief . Don't disregard these complications just because it's caused by a so-called allergy. Jackson, Mississippi residents should always take care of themselves and have allergy testing done.
Managing Common Allergies in Jackson, MS
Luckily, allergies, in Jackson, Mississippi and everywhere else, are easy to manage. The best relief is to avoid the allergen triggers, like a food allergy or a pollen allergy. If the allergies of Jackson, MS residents are specific types of food, then the food can just be cut out of the diet altogether. However, since pollen and other airborne allergens is another cause of common allergies in Jackson, Mississippi, medications, like the following, are often necessary:
Antihistamines
Nasal steroids
Cromolyn sodium
Decongestants
Immunotherapy
Get Treatment for Common Allergies in Jackson, MS Today
If you have common allergies in Jackson, MS, then there is no need for you to worry. Many clinics, one of which is TrustCare Express Medical Clinics, can treat common allergies in Jackson, MS. Their healthcare professionals can help with the discomfort you feel if you suffer from common allergies in Jackson, MS.
TrustCare Express Medical Clinics - Common Allergies, Jackson, MS
When we need our allergens tested, we want the best possible care in the shortest amount of time. Nobody wants to deal with the long lines at health centers or the crowded atmosphere of emergency rooms. Thankfully, you won't have to deal with these inconveniences when you visit TrustCare Express Medical Clinics.
We offer high-quality walk-in and urgent medical services. Whether you need injury treatments or allergens vaccinations, we have you covered. When you need help, our team of medical professionals will get you the care you need quickly and effectively.
Services and Treatments for Common Allergies, Jackson, MS
Walk-In Urgent Care: When you have an illness or injury that is not life-threatening, you can come to our clinic for urgent medical attention. We offer treatments for ailments such as fevers, ear infections, allergies, strep throats, urinary tract infections, sinus congestions, among others. You may also come to us when you have joint pain, sprains, fractures, and other injuries. No matter what condition you are suffering from, you can count on our seasoned medical professionals to give you the care you need.
Wellness and Prevention: We believe that prevention is always better than cure. As such, we offer services that can help our patients detect and prevent potential health problems. Come to us for camp, school, sports, and general physical exams, as well as common vaccinations and immunizations.
Employer Services: Our clinic wants to help businesses keep their employees healthy. We do this by offering a comprehensive range of medical services for employers. Companies turn to us for occupational exams like pre-employment physicals, TB testing, drug and alcohol tests, and more. All employees we treat are given access to a care coordinator, who ensures that they receive the quality care they need when they need it. We also offer health promotion and education programs to help your employees maintain their fitness and well-being.
Allergy Treatment: Are you suffering from nasal congestion, coughing, wheezing, or itchy skin? These indicators may be an indication that you have allergies. While a lot of allergic reactions are only mildly annoying, some can be life-threatening. Turn to us for thorough allergy treatments.
Our Accepted Insurance Providers
At TrustCare Express Medical Clinics, we care about our patients. That's why we want the billing process to be as easy and convenient as possible. Since not all medical providers accept all insurance sources, we recommend that you either check with your insurance company before visiting the clinic or call us directly. We accept the following insurance providers:
Blue Cross Blue Shield
United Healthcare
Medicare
Tricare
Aetna
Humana
Mississippi Health Partners
First Choices
You may pay in cash or via check, MasterCard, Discover Card, and American Express. Additionally, co-pays, deductibles, or non-covered services must be requested at the time of service. You will receive a statement if there are any remaining balances after your visit.
Six Convenient Locations for Common Allergies, Jackson, MS
TrustCare Express Medical Clinics believes that finding quality care when you need it is important. We want our patients to be able to find quick and accessible medical services. For this reason, we have established multiple offices conveniently located throughout Central Mississippi. You won't need to travel far to get the treatment you deserve. See which of our six clinic locations is closest to you and visit us anytime.
Address: 1645 W. Government St., Suite F, Brandon, Mississippi 39042
Phone: (601) 825-6600
I-55 Frontage Rd/Northeast Jackson
Address: 4880 I-55 Frontage Road North Jackson, Mississippi 39211
Phone: (601) 487-9199
Address: 786 Lake Harbour Drive, Ridgeland, Mississippi 39157
Phone: (601) 499-0022
Address: 1710 Old Fannin Road, Flowood, Mississippi 39232
Phone: (601) 487-9191
Address: 1051 Highland Colony Parkway, Suite E, Ridgeland, Mississippi 39157
Phone: (601) 707-3737
Leave Your Worries to the Professionals - Common Allergies, Jackson, MS
Whatever medical problem you may have, you can trust the professionals at TrustCare Express Medical Clinics to take care of you. From diagnosis to recuperation, we will be there with you every step of the way. Reach out to us through the provided phone numbers above or through our email, [email protected]. We look forward to serving you!